MUSE CONFERENCE 2020
WHEN & WHERE
The 4th annual MUSE Conference will be held on February 20-22, 2020 in Ann Arbor on the 4th floor of the Rackham Building. We hope to see you there!
The public reception (RSVP required) will be held on February 21, 2020 7-9pm at the Zingerman's Greyline.
Parking: There is limited street parking on Washington Street and in front of the Rackham Building. The closest public parking lots are the Liberty Square Structure (510 E Washington St) and the Maynard Street Structure (324 Maynard St). Additional parking structures are shown below. (Note: please do not attempt to park in the Thayer Street Structure, which is permit-only.)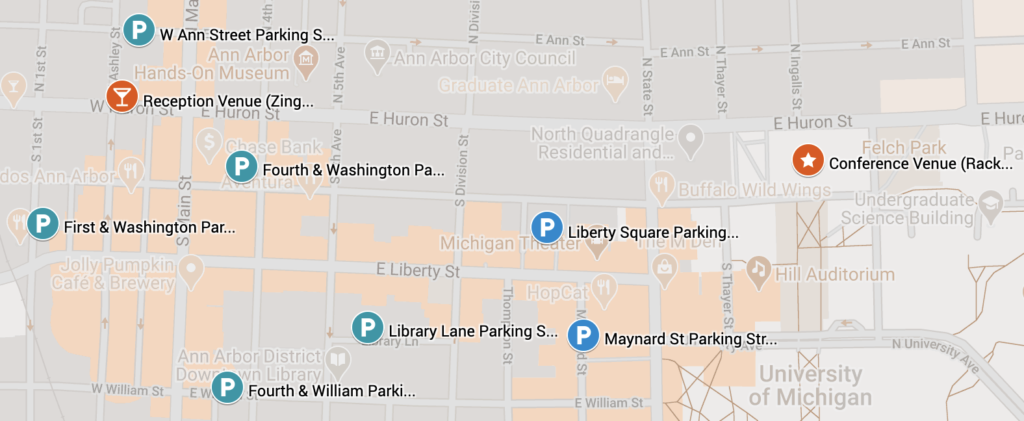 PROGRAM INFORMATION
contains information on plenary sessions and "Pathways to Sustainability Action" workshop speakers
contains detailed schedule for posters, presentations, and events throughout the conference
THANK YOU
A huge thank you to our new and sustaining sponsors – we immensely value your support and commitment to MUSE and interdisciplinarity!